A Spiritual & Transformational School of Healing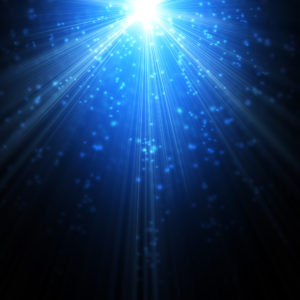 The School of the Universe is the sacred space within you, the space where you have the opportunity to master the vibrations of your Divine Self.
As you raise your energetic vibration, you become a vehicle thru which God heals the world bringing light and love to all whom you touch.
Each of us is here to serve humanity. Through our special Divine Matrix Healing programs your growth is exponential and unique to you.
We are happy to help you to choose the programs that align with your divine purpose.
ReConnect   ReSurrect   ReAlign   ReDesign
---
NEW PROGRAM FOR 2019
Divine Matrix MASTERSHIP Healing Program
Divine Matrix Healing is the signature healing program of Barbara Ann Strassman. 
Through our self-healing program, you will become a divine portal / healing angel of light and love.
As you go forth in the world, everyone you connect with each and every day will benefit and heal from your higher vibration.
You will immerse humanity in a sea of unconditional love. 
This class is for EVERYONE!
Part 1 – Fall / Winter 2019:
Program will cover steps 1 and 2 and includes 5 classes and 3 private sessions.
Dates: Saturdays – September 14th / October 19th / November 16th / December 14th / January 11th 
Time: 10:00am – 4:00pm
Location: 66 Washington Street, North Easton, MA
Cost for Part 1: $999.00 (  payment plan available)
Step 1: ReConnect
You will reconnect to your divine circuitry / your Higher Self  / your I AM Presence / to Source.

You will learn to be fully in body, fully present and connected to your divine blue print which is the starting point for all healing.  

You will learn to recognize when you are disconnected / out of body / out of alignment.

You will learn the power of your thoughts and words and what they create.

You will learn about collective consciousness and how you connect to it.

You will learn how to assist others in the process of reconnecting.

You will learn how to clear negative patterns, energies, experiences as well as karma.

You will learn to become one with the violet flame.

You will learn to align with ascended masters, angelic beings, and ancient Egyptians.
Step 2: ReSurrect
"Your resurrection is your awakening" (  from A Course in Miracles)
You will further cleanse and clear the energies that keep you submerged. You will create space for rebirth and awakening.

You will perfect the use of the violet flame and power of intention and focus.

You will heal your four lower bodies – physical, etheric, mental and emotional.

You will learn to call back lost parts of yourself – resurrect and affirm life.

You will look at your "fatal flaw" as Edgar Cayce coined the term, the one belief that is the root cause of our most destructive behavioral patterns.
Resurrection requires a strong and clear connection with the Divine which will be the opening practice of all classes.
The first two steps of Divine Matrix Healing – Vibration 9 & Vibration 9 = 18 – Steps to Holiness
Part 2 – Fall / Winter 2019:
Program will cover steps 3 and 4 and includes 5 classes and 3 private sessions.
Dates: Sundays – September 15th / October 20th / November 17th / December 15th / January 12th
Time: 10:00am – 4:00pm
Location: 66 Washington Street, North Easton, MA
Cost for Part 2: $999.00 (  payment plan available)
Step 3: ReAlign
You will align your light body with your divine blue print  and remember your divine self.

You will resonate and vibrate the 12 solar rays – 12 aspects of deity in and around self.

You will learn and use the wisdom of the 10 Sephiroth as it connects to your light body.

You will work with creation energy of the flower of life and words of high vibration.

You will learn to sense/feel the meridians –energy lines within our physical bodies.
Many of the lower level classes are immersed in these subjects and are necessary for a broader experience and better understanding prior to this class level.
Step 4: ReDesign
You will co-create with the universe…heaven on earth. You will become a channel for Source, an instrument for healing, living your soul's purpose.

You will learn the 3 steps of precipitation – manifestation as taught by St. Germain.  You will penetrate the limitless consciousness of God and go and do likewise.

You will use thoughts and words of high vibration – consciousness training. You will learn to call back and erase thoughts, words, beliefs that are limiting, negative and of lower vibrations.
These steps of Precipitation and Consciousness training lay new energetic patterns onto your newly aligned Light Body….Redesigning your life
The second two steps of  Divine Matrix Healing  – Vibration 7 & Vibration 8 = 15  – Deliverance and Purpose of the Soul is to send out Love and to Teach others
All 4 steps TOGETHER = 33 – Master teacher vibration / Christ Consciousness 
** Disclaimer: Course content may change at any time as we align with the Divine. Level of commitment to your private practice between classes will impact your proficiency at course end.
Our learning and spiritual growth is ongoing and forever…..
Bless You All for bring courageous enough to Share your LIGHT!
THIS IS FOR YOU! THIS IS FOR ME! THIS IS FOR HUMANITY! FOR WE ALL HEAL AS ONE!
---
2019 FALL CLASS SCHEDULE
The Way of Mastery
The Way of the Heart | Mondays, 7 – 8:30pm, Beginning September 16th
The Way of Transformation | Sundays, 4-5:30pm, Beginning October 20th
A beautiful collection of messages from Jeshua Ben Joseph ( Jesus) that will transform your life, as it did his. Coming together to study these teachings, to ponder, to savor, to deepen our connection with Christ is a gift.  The gift keeps on giving as we then find our own gifts being awakened and expanded and manifesting in new ways so we too may be of service to humanity.
For those choosing to live from a new perspective, or those of you who have started out on your spiritual journey you may wish to start with The Way of the Heart and/or The Way of Transformation.
In 2020 the third segment, The Way of Knowing will be offered as well. 
Each segment has many, many lessons and these study groups will go at the pace that is right for the group. Studying, communing an growing together is a beautiful experience, not a race to the finish line.
*Please note: The class dates are on our website as some weeks there will be no class.
Spiritual Guidance Donation – $25.00
---
You can register for our School of the Universe classes via our calendar for online registration. You may also email Barbara at: solewoman9@gmail.com to REGISTER  or call her at 781-784-1955 as she would love to talk to you too! THEN REGISTER for the actual classes you choose to take. Remember, Barbara is happy to assist you and your Higher Self in the process.