---
A Spiritual & Transformational School of Healing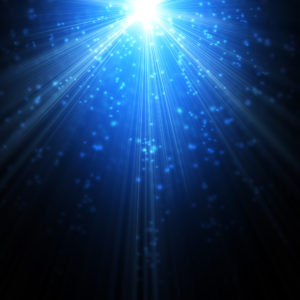 RECONNECT   RESURRECT   REALIGN  REDESIGN
The School of the Universe is the sacred space within you, the space where you have the opportunity to master the vibrations of your Divine Self.
As you raise your energetic vibration, you become a vehicle thru which God heals the world bringing light and love to all whom you touch.
Each of us is here to serve humanity. Through our special Divine Matrix Healing programs your growth is exponential and unique to you.
We are happy to help you to choose the programs that align with your divine purpose.
Programs for Fall 2018
Fulfilling Your Divine Purpose (Level 2)
Mondays, 7:00-8:30 PM  |  Begins  9/24  for 8 weeks | $30.00 per class
Instructor: Barbara Ann Strassman
Eliminate barriers to discovering your Divine Purpose, transmute the past, release all transgressions, choose freedom, learn from past experiences, identify the illusions you live by and step into a new reality, restore your Life… and bring your Divine Purpose into physical manifestation!
This is a step by step process of Victorious Accomplishment. The 11th Ray also carries the vibrations of happiness, joy, selfless service, enthusiasm, and fulfillment.
*Please note: If you are a new student and are interested in this class, please call Barbara to discuss your spiritual journey.
---
The Way of Mastery (Level 1 and up)
Tuesdays, 9:30-11:00 AM & 7:00 – 8:30 PM  |  Begins  9/25 for 12 weeks | $15.00 per class
Instructor: Krista Barney
Part 1 – The Way of the Heart
Extraordinary and transformational teachings/lessons from Jeshua ben Joseph (Jesus).
Speaking as a brother and as a friend and lovingly guiding us to the truth of our being.
If you wish to order a book for personal reference please tell Barbara 781-784-1955 when registering for class. May take 2 weeks to get books.
Please Note: Day class is: 9:30 to 10:30 and then feel free to stay 1/2 hr for Coffee/Tea Discussion
Night Class is: 7:00 to 8:00 and then feel free to stay for ½hr Coffee/Tea Discussion
---
Temples of Light (Level 1 and up)
Wednesdays 9:30-11:00 AM  |  Begins  9/26  for 7 weeks |  $15.00 per class
Instructor: Krista Barney
Initiatory Journeys into the Heart Teachings of the Ancient Egyptian Mystery Schools
Each sacred site resonates with a different vibration of consciousness, to a specific component of the human psyche. Thus if an aspect of personality is out of balance, the experience helps to balance and release any resistance so that we may move to higher levels of mastery. Each experience helps us to Remember our Fully Realized Self, journey back to the beginning of time, back to the beginning of creation and reconnect with your fully realized Self.
EXPERIENCE: Empowerment, Sacred Symbology, Infinity Download, Cosmic Oneness, Divine Love….and more.
Past participants say "YOU FEEL you are there! Now I know what being Multidimensional FEELS like.  This program has enhanced my BEingness."
---
Violet Flame  – Forgiveness & Freedom (All Levels)
Wednesdays 6:30-8:00 PM  |  Begins 10/10 for 3 weeks | $18.00 per class
Instructor: Christine McCullough
Learn to cleanse, clear and heal your 4 Lower bodies with St, Germaine and the Violet Flame.
---
12 Solar Rays of Your Light Body (Level 1 and up)
Thursdays, 9:30-11:00 AM  |  Begins  9/27  for 12 weeks |  $25.00 per class 
Instructor: Barbara Ann Strassman
Tap the power of your own being – Reunite with the part of your being that always aspires to the highest level of excellence.
Learn to communicate with your higher self, become more free and illumined, raise your vibration, be the harmony and peace which you seek, experience more fulfilling relationships, happiness, spiritual growth, awareness and alignment with your God self.
Each week we focus on one ray – One aspect of deity assimilating the 12 solar rays into our 7 chakra system, returning to our divine blueprint.
---
Flower of Life Meditation – The Fabric of Creation (All Levels)
Fridays 8:15- 9:00 AM  |  Begins 10/12 for 4 weeks |  $12.00 per class
Instructor: Barbara Ann Strassman
The Flower of Life is the symbol of Oneness, the Interconnectedness of ALL living things, a symbol of hope, love and light.
6 = Manifestation – You will use the Sacred symbol actively and passively as a meditation and manifestation tool.
---
You can register for our School of the Universe classes via our calendar for online registration. You may also email Barbara at: solewoman9@gmail.com to REGISTER as a student of the School of the Universe and tell her about what draws you to the teachings that support the Divine Matrix Healing, or call her at 781-784-1955 as she would love to talk to you too! THEN REGISTER for the actual classes you choose to take. Remember, Barbara is happy to assist you and your Higher Self in the process.