NEW WINTER CLASSES!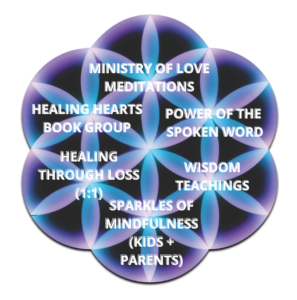 Fridays Beginning 1/21/22 
Ministry of Love Meditations
8:45-9:30am (via ZOOM)

 
Guided Meditations focusing on the Universal Law of Divine Love. This is a FREE offering.
---
1/24/22 
Power of the Spoken Word
7-8:30pm
Can you FEEL the vibration, the power of your Words? Can you see the IMPACT of your words? Your auric field catches these words and vibrations and creates like a cloak around you. What color and texture is your cloak, your aura? Learn the power of the Spoken Word and use of Invocations. Fee is $20.00
---
2/7 /22
Wisdom Teachings
7-8:30pm
Ancient Wisdom of the Ascended Masters – An experience of Higher Consciousness and messages from Beings who radiate the Christ Consciousness – God Consciousness – Fee is  $20.00
---
2/21 /22
Sparkles of Mindfulness  (ages 5 -11 )
 2-4pm
Kids and parents create a Mindfulness Jar of sparkles..their thoughts..and watch them settle down as our emotions settled down by breathing and focusing. After making the Mindfulness Jar we will read the story Moody Cow, about a child who had a hard, emotional day and Grandpa helped the child with the use of a mindfulness jar of sparkles. What a great way to calm down and BE. Fee is $20.00
---
Ongoing – 1:1 Healings
Healing The Pain of Loss
Touch Heals, Compassion Heals, Messages From Loved Ones Heals! Monday thru Friday 9:00am till 7:00pm. Fee varies by length of session you choose. Call for details please.
---
Beginning 3/7/22
Healing Hearts Book Group
7pm – 8:30pm
Forgiving What you Can't Forget by Lysa Terkeurst
#1 New York Times Best Seller
A first-hand sharing of a woman's story, her struggles, her faith and her realistic approach to forgiveness.
Such a powerful book I felt this was a Book Club type read. Open your hearts and let's heal together!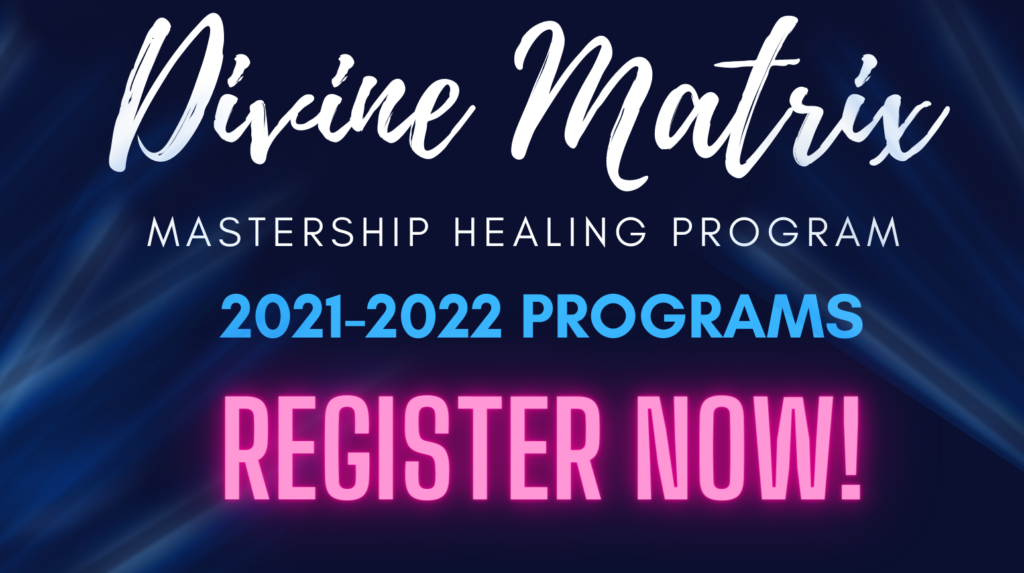 Divine Matrix Healing is the signature healing program of Barbara Ann Strassman. 
Through our self-healing program, you will become a divine portal / healing angel of light and love.
As you go forth in the world, everyone you connect with each and every day will benefit and heal from your higher vibration.
You will immerse humanity in a sea of unconditional love. 
This class is for EVERYONE!
---
Class Details
Winter / Spring Class Details
Level 1 will be Saturdays and Level 2 on Sundays
February 26th/27th, March 26/27th, April 9th/10th, May 14/15th, June 4th/5th.
Two free Divine Matrix Healing sessions are included and they are valued at $190.00 per session.
Classes start at 10:00 am until roughly 4:30 pm. Please bring your lunch.
Class fee $1133.00 – Deposit of 20% is needed to hold your space and is required by September 1st. The remainder may be paid in installments with the total due no later than May 1, 2022.
---
Step 1: ReConnect
You will reconnect to your divine circuitry / your Higher Self  / your I AM Presence / to Source.

You will learn to be fully in body, fully present and connected to your divine blue print which is the starting point for all healing.  

You will learn to recognize when you are disconnected / out of body / out of alignment.

You will learn the power of your thoughts and words and what they create.

You will learn about collective consciousness and how you connect to it.

You will learn how to assist others in the process of reconnecting.

You will learn how to clear negative patterns, energies, experiences as well as karma.

You will learn to become one with the violet flame.

You will learn to align with ascended masters, angelic beings, and ancient Egyptians.
Step 2: ReSurrect
"Your resurrection is your awakening" (  from A Course in Miracles)
You will further cleanse and clear the energies that keep you submerged. You will create space for rebirth and awakening.

You will perfect the use of the violet flame and power of intention and focus.

You will heal your four lower bodies – physical, etheric, mental and emotional.

You will learn to call back lost parts of yourself – resurrect and affirm life.

You will look at your "fatal flaw" as Edgar Cayce coined the term, the one belief that is the root cause of our most destructive behavioral patterns. 
Resurrection requires a strong and clear connection with the Divine which will be the opening practice of all classes.
The first two steps of Divine Matrix Healing – Vibration 9 & Vibration 9 = 18 – Steps to Holiness
Step 3: ReAlign
You will align your light body with your divine blue print  and remember your divine self.

You will resonate and vibrate the 12 solar rays – 12 aspects of deity in and around self.

You will open your channels to the vibratory energy of the 10 Sephiroth of the Mystical Tree of Life, the meridians, and our chakra system.

You will work with creation energy of the flower of life and words of high vibration.

Your healing on all levels will result in alignment with your Soul's purpose and with the Will of God.
Many of the lower level classes are immersed in these subjects and are necessary for a broader experience and better understanding prior to this class level.
Step 4: ReDesign
You will co-create with the universe…heaven on earth. You will become a channel for Source, an instrument for healing, living your soul's purpose.

You will learn the 3 steps of precipitation – manifestation as taught by St. Germain.  You will penetrate the limitless consciousness of God and go and do likewise.

You will use thoughts and words of high vibration – consciousness training. You will learn to call back and erase thoughts, words, beliefs that are limiting, negative and of lower vibrations.
These steps of Precipitation and Consciousness training lay new energetic patterns onto your newly aligned Light Body….Redesigning your life
The second two steps of  Divine Matrix Healing  – Vibration 7 & Vibration 8 = 15  – Deliverance and Purpose of the Soul is to send out Love and to Teach others
All 4 steps TOGETHER = 33 – Master teacher vibration / Christ Consciousness 
** Disclaimer: Class content is currently being updated. Working with the Ascended Masters we do not know prior to the class what may be channeled and what direction we may be led in and we trust the process! Level of commitment to your private practice between classes will impact your proficiency at course end.
Our learning and spiritual growth is ongoing and forever…..
Bless You All for bring courageous enough to Share your LIGHT!
THIS IS FOR YOU! THIS IS FOR ME! THIS IS FOR HUMANITY! FOR WE ALL HEAL AS ONE!