Vinyasa Flow Yoga Classes 
"Go with the Flow"
Join Carol on Saturday Morning for a Vinyasa Flow Yoga Class.
Saturdays at 9:30 AM – 10:45 AM
December 3 – 17
Drop-Ins Welcome: $18.00 per class
Please bring your favorite mat!  
Description: The word "vinyasa" can be translated as "arranging something in a special way," for example, yoga poses. In vinyasa yoga classes, you will coordinate movement with your breath to flow from one pose to the next. The breath aids the movement and the focus centers the mind bringing you to oneness in body, mind and spirit. All levels are welcomed and encouraged.  Carol specializes in teaching her class on an individualized basis.  Attention is given to each student with safety and comfort as a priority.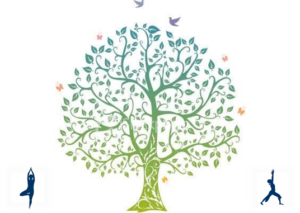 Bio: Carol completed her 200 Hour Yoga Teacher Training at Sacred Seeds Yoga School under the direction of the well-known and highly respected Jacqui Bonwell.  She received her Yin and Meditation Certification by Sagel Urlacher. Carol has been practicing yoga for over 20 years.  She is also a Level One Balanced Athlete coach and a member of the Yoga Alliance.
Her career has always had her in positions that were employee related (Human Resources) or customer service related.  She has been in the health care field for over 15 years and has always had a genuine interest in helping others, particularly helping others feel good.
Her dream of becoming a yoga instructor became a reality last year and she continues to be deeply inspired by Jacqui Bonwell, Natasha Rizopoulis, Johnnie Gillespie, David Vendetti, Sagel Urlacher and Elyse Bergamini, by attending workshops and classes on a regular basis.
Carol has a unique desire to share her knowledge and experience to help others benefit from yoga as much as she has at each level, spiritually, mentally and physically.
Email the Solewoman9@gmail.com or call (781) 784-1955 to register or complete form below