When:
March 7, 2017 @ 10:15 am – 11:45 am
2017-03-07T10:15:00-05:00
2017-03-07T11:45:00-05:00
Where:
Heart and Soul Holistic Healing Center
66 Washington St
North Easton, MA 02356
USA

Contact:
Barbara Strassman
(781) 784-1955
The Temples of Light – An Initiatory Journey into The Heart Teachings Of The Egyptian Mystery Schools
Tuesdays at 10:15 AM – 11:45 AM
Investment: $20 per class
Attend one or all!

Facilitated by: Barbara Strassman
Like this class? Join us for 'The 23rd Psalm – YOUR Spiritual Journey from Birth to Ascension' too!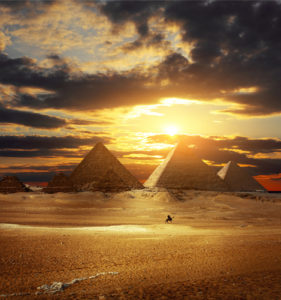 The Temples Of Light (written by Danelle Rama Hoffman) offers us a "spiritual journey through thirteen of Egypt's Sacred Temples – a journey into the sanctuary of the open heart. Each sacred site is a portal to ancient wisdom that can assist the modern day pilgrim with everyday life issues and struggles – love, purpose, money and health – and the deeper questions of enlightenment and our divine origin.
Your guide for these journeys is Barbara Ann Strassman, an intuitive, a healer, a teacher and guide for self – discovery, 5th Dimensional Consciousness and your Soul's purpose.
These journeys are beautiful complements to any other healing work one may be participating in currently or in the past, and they are experienced in a sacred space of divine light and love.  Bring your journal, bring an open mind, and allow your Higher Self to bring forth the experience of whatever is right for your Soul's expansion and growth.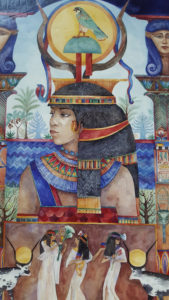 Classes may also include grounding and clearing of auric fields, aligning your Life body toning, drumming, and opening space for divine healings.
Before the opening of her center- Heart and Soul Holistic Healing Center, these classes were enjoyed by many when Barbara operated only as The Sole Woman, a Nationally Certified Reflexologist, CranioSacral/Myofascial Therapist and Somato Emotional Release therapist.
Her practice has grown greatly over the years and many are drawn to her for her Divine Matrx Healing Sessions. These sessions are divinely guided and may include past life experiences, communication with loved ones, Reconnection with your Divine Matrix, aligning of your Divine Blue Print and releasing karma and energy patterns from the beginning of your Souls journey.
Come experience the 5th dimension of HEART energy.    
No prior knowledge or experience is necessary.
Email the Solewoman9@gmail.com or call (781) 784-1955 to register or complete form below
Please note that there is a minimum enrollment of three participants to constitute a class.