Meridian Energy Flow Yoga Classes With Certified Yoga Instructor – Ellen Cosgrove-Cuneo
Fridays 9:30 AM – 10:45 AM
Drop- Ins Welcome – $15.00 – Packages available
Grab a 12-week pass for only $140. And Seniors save 10% off the drop in rate!!
Please bring your favorite mat!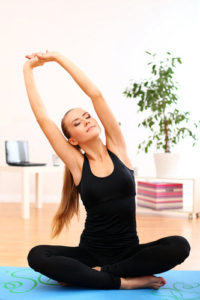 This Meridian yoga class is a gentle yin yang energy flow! This is all about authentic energy sharing in the spirit of meeting your needs; whether physical, emotional, mental or spiritual. The focus is a group endeavor in fostering a deep connection to self-healing from the inside out.  We  utilize gentle yin yang asana, pranayama, meditation, and awareness of opening meridian channels to clear negative energy and restore the whole self  back into balance. Your cells will be dancing and you feel a sense of oneness and peace!
Any questions call Ellen Cosgrove-Cuneo (508) 243-7700 – email Enjoyogaetc@yahoo.com
Email the Solewoman9@gmail.com or call (781) 784-1955 to register or complete form below