When:
June 15, 2016 @ 8:00 am – 9:00 am
2016-06-15T08:00:00-04:00
2016-06-15T09:00:00-04:00
Where:
Heart and Soul Holistic Healing Center
66 Washington St
North Easton, MA 02356
USA

Cost:
Suggested Donation: $11
Contact:
Barbara Strassman
(781) 784-1955
Create the Life YOU want with the Flower of Life
A Sacred Geometric Symbol symbolizing the 6 days of creation.
Flower of Life Symbol activates energy coding in the mind, helping one to access the light body.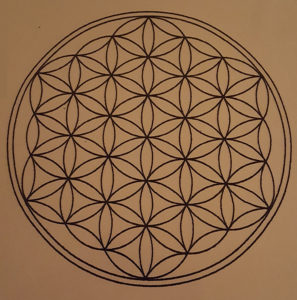 Use this sacred geometric shape as a Meditation Tool and a Life changing tool.
Experience its essence of oneness, unity, and interconnectedness of all life.
It is a primary energy and language pattern that has a resonance with ALL livings things within us and around us, the interlocking circle Flower of Life design has the ability to unlock memories that are buried deep within our being.
Instruction by Barbara Ann Strassman
At Heart & Soul Holistic, 66 Washington Street, N. Easton, MA
Wednesday and/or Friday mornings 8:00 am- 9:00 am
Suggested Class donation $11.00